The Unova Starters are Snivy, Tepig, and Oshawott.
Snivy is a female while Tepig and Oshawott are male. Oshawott and Tepig have a crush on Snivy, though Snivy chose Oshawott over Tepig. Snivy has evolved into Servine now, and Oshawott into Dewott. There is also another Oshawott in the role-play, who is a male, and his nickname is Josh.
Living or Not
Edit
Snivy and Oshawott are healthy and alive. Tepig is deceased, which was caused by Mudkip as Tepig had taken it way too far, as he had sent Piplup flying through half the house when Tepig used Tackle on her. Josh, another Oshawott, is also healthy and alive.
This Pokemon has evolved: Serperior (F3)
Snivy is the Grass Type starter Pokemon. This Snivy happens to be a female. She is kind and gentle by nature though she can sometimes be smug. She likes to eat cherries and strawberries.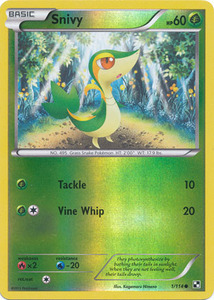 Evolution
Edit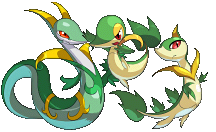 Tepig is the Fire Type starter Pokemon. In this case, this Tepig is a male. He is aggressive and takes much of the appearance of a bully. He eats anything he can, but he prefers burnt foods.
Evolution
Edit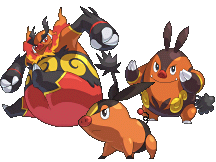 This Pokemon has evolved: Samurott.
Oshawott is the Water Type starter Pokemon. This Oshawott is a male. He is kind, brave, though sometimes shy at times. He likes to eat small chocolate cupcakes with vanilla frosting.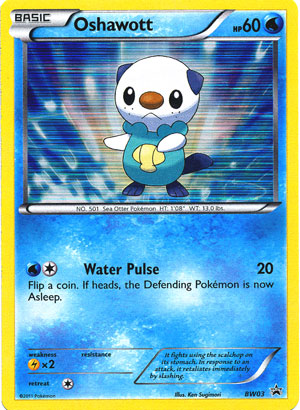 Evolution
Edit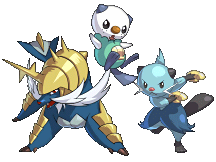 Josh is a male Oshawott. He is shown to be overprotective of his sister, Spark, who is a Pikachu, though he can be nice at times.
Unknown.
Evolution
Edit
Same as Oshawott's.
So far, Snivy, now Serperior, is the only

female

Unova Starter Pokemon.
Ad blocker interference detected!
Wikia is a free-to-use site that makes money from advertising. We have a modified experience for viewers using ad blockers

Wikia is not accessible if you've made further modifications. Remove the custom ad blocker rule(s) and the page will load as expected.